Stolen Car: Please ReTweet & RePost: Help us find the Goldeneagle!
On May 5th, 2010 between 1PM and 4PM Maine's famous "Haunted Car" The Goldeneagle, a 1964 Dodge 330 was stolen from my home at 146 Portland Ave, Old Orchard Beach, Maine. We know who stole it, but they are refusing to give any information about what they did with it.
Please if you have any information about the whereabouts of this car, please contact: Old Orchard Beach Police Officer: Joshua Robbins at 207-934-4911 ext 653
The car thieves are Jeannie and Wayne Whitten of Summer St, Biddeford, Maine. They are boldly bragging that they had the car removed on a flat bed and taken to a salvage yard to be crushed. This raving lunatic claims that my car has a demon living in it, she says crushing the car will kill the demon. She admits proudly to having stolen the car, but is refusig to give any information about what she did with it after stealing it. They are the same couple who a few weeks ago did this to the same car in question:
I am getting sick an tired of dealing with increasingly psychotic and childish people. The vandals have struck once again – but this time, they got caught in the act and I know WHO they are. There are two vandals, a man and a woman – husband and wife, from the Saco ward of The Church of Jesus Christ of Latter Day Saints in Maine.
I arrived home tonight to find them IN my car. In my locked car, which they had removed the door of to get into. They broke the lock off the back passenger side door. They removed both the front and back seats from my car. They slashed the seats of my car and ripped out the stuffing. They slashed the headliner of my car and pulled it off. They took the arm rests off the insides of the doors.
This car – being a 1964 Dodge 330 worth approx $50,000 has just received nearly it's value in damage at the hands of 2 "good Christians".
I will be posting pictures of the damage tomorrow – both here and in a new chapter of For Fear of Little Men, which I shall write tonight.
I fail to see the logic behind these increasingly idiotic and senceless acts of vandalism. This is the same relative who broke into my house a few years back and burned all of my manuscripts and artwork too.
I'm seriously questioning her sanity and wondering how to go about having her institutionalized as criminally insane, if any one has any advice on how to go about institutionalizing this woman before her acts of violence get any worse – please let me know.
She is doing this, because she claims that I have a demon. She says it is alright to do these things to me, my pets, and my belongings, because she says God tells her it is alright. She says that God wants her to drive out my demons. Her constant talk about her belief that I have a demon is baffling.
While I am not the only person she accuses of being demon possessed, I seem to be the only person she consistently vandalizes in this manner.
This is the same woman who goes to my church and tells my Bishop I am a witch, the same woman who has tried for several years to have me excommunicated from the church, her reason being that a am "a demon possessed witch who puts curses on her". That accusation alone should have told the Bishop and other church leaders that she is a raving lunatic.
This is the same woman who on multiple occasions attacked my dad with an ax – twice sending him to the hospital.
She is the woman suspected of having burned my house down 4 years ago.
She was once caught by a police office, smashing windows out of my grandmother's house next door to us. She was caught while climbing into the building through the window after she had smashed in. The next day she was caught again – this time inside the house, smashing my brothers 33LP collection. This was in November 2006, one month after the fire that burned my house down.
She is the same woman suspected of being behind the vandalism of April 2007 – the day my books had all their pages torn out and the pages torn up. The day some one took an ax to my furniture. The day some one took an ax to my Liberace records.
Whenever something is done with an ax, me and my family automatically suspect her, as the ax seems to be her reoccurring weapon of choice.
This is the same woman who started a bonfire on my lawn 3 years ago – to burn her husbands clothes, after she falsely accused him of having an affair. Why she choice to burn his clothes on my lawn, still remains a mystery.
This is the same woman who keeps her 3 teenaged boys locked up in the house not allowing them to have contact with ANY ONE. She claims that Satan is after her sons, thus why they are not allowed outside.
There are a good dozen people on my FaceBook account who KNOW about the 3 boys and what she is doing to them, you people know who she is and what she is doing – PLEASE – don't let her get away with these things – you know who she is – you know what she is doing. Why do you turn a blind eye to her acts of violence and hate?
She is very, very, VERY dangerous and this farther act of violence is just one more thing in her ever growing list of utter insanity. PLEASE do something to stop her before she kills someone.
I have already been to the police about her dozens of times over the past 20 years. She was arrested once when a neighbor caught her beating her first husband with a brick. He refused to file charges than and the police was forced to release her. They will do nothing until a second party comes forward. Please – I know several of you who are reading this are fully aware of the things this woman has done and is doing and you know how dangerous she is.
I am very, very disturbed right now. It bothers me that there is some one out there who hates me so much that they could do something like this. It's scary.
PLEASE STOP BEING AFRAID OF HER! THE POLICE CAN DO NOTHING UNLESS MORE THAN ONE VICTIM COMES FORWARD.
PLEASE HELP ME TAKE A STAND AGAINST THIS WOMAN!
Please, before she goes to far, before she kills some one – please do something to stop her!
Free eBook: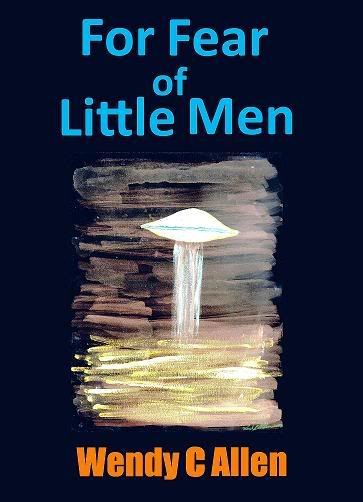 Or the print version:
http://twitter.com/EelKat
http://www.facebook.com/EelKat
http://eknano.blogspot.com
http://eelkat.wordpress.com
http://www.nanowrimo.org/eng/user/132659
http://www.scriptfrenzy.org/user/132659
What's your take on this? I'd love to hear what you have to say about this post. Leave a comment and share your views!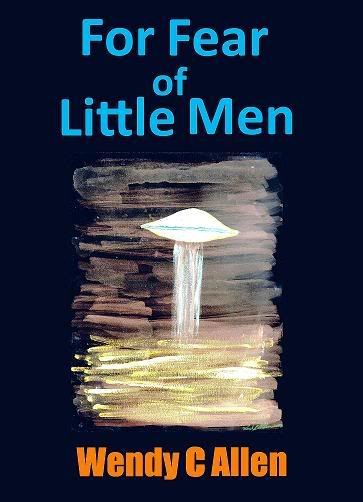 Want to read more? Check out my Squidoo Lenses:
Ekography: EelKats Lensography
and be sure to find out about
My Lord Sesshomaru Costume
!
Obsessed? I'm Not Obsessed... REALLY, I'm not!
When Next You See Me I'll Look Like This: